Who am I?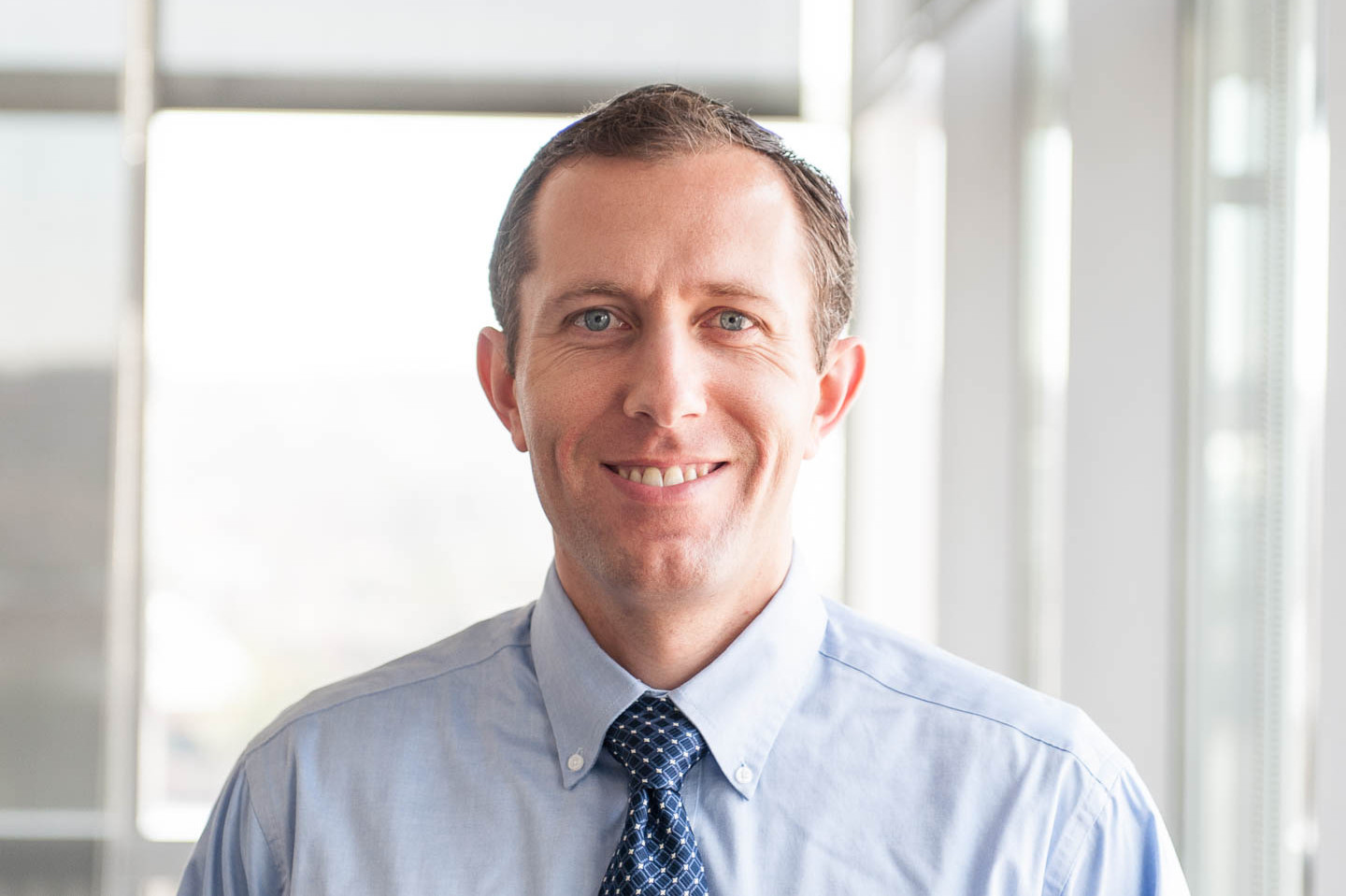 My name is Jed Fonner and I'm a huge nerd. I love building modern web apps, learning new technologies, and helping other engineers make the best decisions.
I'm currently a Senior Director of Software Development at Appian. I have a very strong engineering, technology consulting, and project management background. I have over ten years of experience with web application development, business process management, enterprise architecture, and user interface design. I have over seven years of agile project management experience leading and coaching groups of between 3 and 15 members. I have helped introduce Agile Methodologies to two separate Appian departments and acted as coach and scrummaster for multiple development teams.
I've worn many hats during my long tenure at Appian. In 2015, I transitioned back to the Engineering department after a few years as the Director of the Center of Excellence in Professional Services. I always enjoy a challenge and in Appian Engineering I am currently leading a group of ~50 engineers as we take Appian's product to new heights.
I also try to carve out some personal time for side projects which I use to keep up with the latest technologies. See below for some of my recent personal projects.
Connect with me on LinkedIn, Twitter, or Github.
Personal Projects
Shared Slides Clicker Chrome Extension
At Appian, we often deliver group presentations where we trade off presenting slides from a shared deck. In the past, one person would start presenting the slides on their laptop and then hand the laptop to the next person to continue driving when it was their turn.
Once we all started working from home because of COVID-19, we obviously could no longer hand the laptop to the next person. So the other presenters would end up saying "next slide please" after every slide whenever they needed the initial presenter to advance to the next slide.
This started to drive me crazy, so I created a Chrome extension to allow multiple presenters to remotely drive a single slides presentation. Read more in my post or checkout the extension homepage.
Appian Browser Extension
Matthew Goldberg and I created a browser extension for Appian. Read more in my post or install it on your browser (Chrome and Firefox).
MattermostOnFire
I created a Mattermost Interactive Buttons integration in JavaScript using Firebase Cloud Functions and Firebase Realtime Database. Read more in my post or go clone the Github repo.
Firebase-Functions-Jest
I published my Github repo which demonstrates how to replace the Firebase Cloud Functions quickstart tests written in Mocha with new tests written in Jest. It also adds Jest tests for the quickstarts that didn't have tests. Read more in my post or go clone the Github repo.
MyTeamsPRs
A webapp I built which allows you to view your teams' Github pull requests and manage their code reviews. Built using React, Redux, and Firebase. Try it yourself at MyTeamsPRs.com.
ImNext
A simple webapp I built which helps groups using Google Hangouts/Meet stop interrupting each other and learn to take turns talking. Built using React, Redux, and Firebase. Now that Google Meet has added "hand raising", this simple tool is no longer needed so I put it out to pasture.
Work History
Appian Corporation (Reston, VA)

Senior Director, Software Development, Engineering (2018-present)
I am currently a Senior Director in the Engineering department of Appian. I continue to manage a group of 50+ engineers and oversee the development of important new features for the Appian product. In addition, I am now responsible for driving forward new strategic initiatives. I work across departments to identify new features that can "move the needle" and obtain stakeholder buy-in. I have also personally driven the modernization of how the Engineering department manages teams and handles onboarding. As part of this process, I work closely with the Engineering SVP to standardize and align practices across all 250+ people in Engineering. On a lighter note, I've also led multiple teams to victory in our annual Engineering Hackathon.
Director, Software Development, Engineering (2016-2018)
As a Director in Engineering, I oversaw a group of 40+ engineers (a fifth of the total department) as we developed important user-facing features of the Appian app platform. I was responsible for planning, management and execution our software development life-cycle. I worked with other senior members of my group to define our strategy and present it to stakeholders. I spearheaded and managed the continued evolution of our software architecture, most notably by running a 1.5 year-long program to migrate from from GWT to React followed by another year-long program to migrate our mobile codebase to React Native. I served as the agile coach for one development team and mentored our other agile coaches as we blended agile methodologies including Scrum, Kanban, Lean and XP. In addition, I was the HR manager for 10-20 direct reports and I was heavily involved in recruiting. I was also part of our Talent Management Council and Program Management Council, helping to protect our culture and drive our strategy forward.
Senior Manager, Software Development, Engineering (2015-2016)
I managed between 9 and 20 engineers developing important user-facing features for the Appian core product using many technologies, including Java, GWT, Hibernate, CSS, XML and Javascript. I also serve as the agile coach for development teams that employ a blend of agile methodologies. My fellow development managers and I worked to ensure that features are delivered on time and with high quality.
Director, Center of Excellence, Professional Services (2013-2015)
I served as the Director of the Appian Center of Excellence. I managed the group of Appian Architects in order to deliver key enablement programs to our customers, partners and consultants. I was a stakeholder in our PMO group and I liaisoned with our Engineering group on product development. I oversaw the development of the Appian Certification Program and Appian Labs Health Check program. I also managed the production of many App Market tools and reusable applications. Lastly, I have presented multiple different sessions for over 150 attendees at Appian World 2012, 2013, 2014, 2014 and 2015.
Appian Architect, Center of Excellence, Professional Services (2012-2013)
I served as a senior member of the Appian Center of Excellence, providing expert architectural vision and guidance to a variety of high profile government and commercial projects. I mentor and direct junior Center of Excellence members and continue to act as liaison between the Professional Services and Product Development organizations within Appian. I developed and manage the Appian Reference Applications, the Appian Certification program, and our internal Continuing Education efforts.
Principal Consultant, Center of Excellence, Professional Services (2010-2012)
I actively contributed to the Appian project delivery methodology by writing articles, whitepapers and best practices for delivering process application with Appian. I maintained and improved CoE tools, extensions and plug-ins in order to promote the usage and adoption of standard best practices across Appian professional services organization. I instituted department-wide code-reviews and drove the adoption of Scrum methodology by teams within the Professional Services organization. I provided expert guidance and oversight for project architecture, implementation and custom development. I architected both process-driven as well as case management solutions at various professional services clients. I developed advanced J2EE functionality for professional services clients. I served as a liaison between the Professional Services and Product Development organizations within Appian.
J2EE Engineering Manager, Engineering (2007-2010)
I was responsible for managing ten J2EE developers across multiple base-product engineering teams. I reported directly to the VP of Software Development. In conjunction with the VP and one other engineering manager, I managed the delivery of three major Appian Enterprise product releases and multiple service packs. I helped define product direction and architecture for all front-end features. I spearheaded the adoption of test-driven development methodologies within the Java team and helped introduce Scrum as the primary development methodology within the Appian Technology department. I acted as the primary scrummaster for multiple Scrum teams.
SaaS Engineering Manager, Engineering (2006-2007)
I managed a five person team developing Appian's software-as-a-service offering. I oversaw the roll-out and deployment of Appian's BPM software to a distributed, on-demand environment based on Amazon EC2 and S3 cloud platform. I helped spec, design and implement the distributed architecture, integration points, and improved usability features. I contributed numerous features back to the core product.
Solutions Engineering Manager, Engineering (2004-2006)
As an Engineering Manager, I was responsible for a team of 6-10 developers building J2EE and process-based reusable applications. I lead the development of two new products for Appian: a Government Procurement solution aimed at Federal and Local government and a Sarbanes-Oxley compliance solution for small to medium sized public companies. I designed multiple new innovative features on the Appian platform that are still in use today.
Senior Technical Consultant, Professional Services (2002-2004)
I was responsible for the deployment, support, and further development of Appian Enterprise Version 3.2 on the Navy Knowledge Online (NKO) SIPRNet Portal to meet the needs of the U.S. Navy. The classified deployment utilized a 3-tiered approach using BEA, Kdb and Convera on a Sun Solaris platform. The completed system handled collaboration and instant messaging between SIPRNET users, and included wizard-driven web interfaces, an electronic document management system and digital signatures. The portal went live in June of 2003 and at its peak had a user base of over 5,000 concurrent users. Also contributed features and support for the NKO NIPRNet Portal.
American Management Systems (Fairfax, VA)

Technical Intern (Summer 2001)
I assisted with the researching and writing of a business architecture model for the USDA, outlining the best course of action for implementing the proposed Common Computing Environment. I also prototyped a modular, web-enabled document management system that provided a single interface for delivery and modification of all documents related to the Common Computing Environment (Editor's note: this doesn't sound too exciting now, but in 2001 it was novel enough to warrant AMS applying for a patent on it).
Patents
20040030697 System and method for online feedback - The present invention relates to a feedback system for adding feedback functionality to an online content management system without altering the stored online content. The feedback system includes a feedback submission module for providing the content system with information enabling a browser displaying hypertext received from the content management system to select text for specific commenting, providing a feedback form when a portion of the hypertext is highlighted, and storing the selected text along with feedback received with the feedback form after it is returned by the browser.
Education History
University of Pennsylvania - School of Engineering and Applied Science and the Wharton School, 1997-2001

Jerome Fisher Program in Management and Technology
Skills
Technologies: JavaScript, React, Redux, Firebase, DialogFlow, Java, HTML5, CSS3, XML, SQL, Web Services
Software Platforms: Appian, Node, Hibernate, Oracle, MySQL
Methodologies/IDEs/Tools: Scrum and other Agile Methodologies, VS Code, IntelliJ, Eclipse, Git, Webpack, NPM, Ant, JUnit, Apache JMeter
Certifications: Certified ScrumMaster (isn't everyone?)